50 Hrs. SELF-PACED: Master Your Spanish Speaking!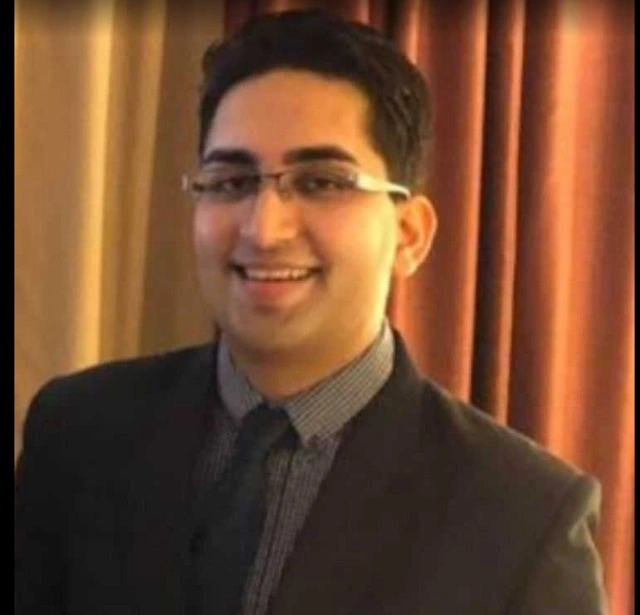 Join the 30,000+ students who have already taken the course and get 50 hrs of detailed video learning for in-depth training on the Spanish language. This course is digestible, making it the perfect fit for beginners, intermediate or advanced learners.
Learn Spanish quickly and efficiently to start speaking the language with zero errors. Learn Spanish within weeks and not months, with a simple and proven method that has generated 99% positive reviews and is taking the world by storm!
What'll You'll Learn:
How to memorize simple phrases and language cues
Strategies to help you learn on your own
Native speaking nuances from the Spanish language to help you excel in real-life situations outside of class
All content is simplified to ensure easy learning!
100+ downloadable PDF worksheets, guides, quizzes and practice manuals
Continued support from world-class instructors
Become familiarized with 2,000+ Spanish words, phrases, and expressions
This course ensures you not only are able to understand and react to Spanish the next time you watch a telenovela, but you yourself will be able to speak fluently. Without:
pauses or confusions
with a native Spanish accent
with Spanish expressions
most importantly, with complete confidence!
Lesson Plan
(100+ lectures, 35 hours in total)
Spanish 101
Pronouns
Conjugations
Greetings
Verbs
Quiz
Countries, Nationalities, Languages
Daily Expressions
AR and ustedes
Colors
Articles
Numbers
TENER
Quiz
Introduction to People
Nouns
Adjectives
Gender Pronouns
Singular/Plural/Possessives
Prepositions
Weeks, Months, Seasons
PRACTICAR
Vowel Sounds
Quiz
Negation
ESTAR
Defining Time
Guessing
LLEGAR and QUERER
PODER and HACER
GUSTA vs GUSTAN
¿Te gusta comer…?¿Te gustan las…?
Food
Quiz
JUGAR
TOCAR
Animals
Affirmations
Music
Human Body
Quiz
Health
MIS-SUS-TUS
DOLER
NECESITAR
Personal Information
¿Qué le pasa? and ¿Qué le duele?
Negative Sentences
Quiz
Hospital and Health Related Expressions
Human Senses
Review
Exercises
Quizzes
Self-Assessment Tasks
Spanish 201
Possessive Adjectives
Family Members
Question words: "CUÁNTO-CUÁNTOS-CUÁNTA-CUÁNTAS"
Words About Houses and Neighbours
Vocabulary
Quiz
Preopositions
Imperatives
Reflexive Verbs
Despertarse, Vestirse, Bañarse
Practice with Nouns and Verbs
Irregular Verbs
Quiz
VOLVER, SALIR, EMPEZAR
Use of IR
PEDIR / REPETIR
Expressions
Daily Routine
Tourism
Adverbs
DESEAR
Regular and Irregular Verb Conjugation
IR
Quiz
Physical Descriptions
QUEDAR, GUSTAR, PARECER, DOLER
Clothing
Time Markers TENER + QUE + Verb (infinitive form)
Progressive Tenses
Gerunds
Exercises
Quizes
Self-Assessment Tasks
Spanish 301
feelings and emotions
asking questions
talking about memories (past) and aims (future)
ESTAR
advantage and disadvantage
DIVERTIRSE
negative sentences
comparisons
REIRSE
DAR
computers and tech
food
cultural information
Vosotros – Ustedes
preterit and imperfect
verbs changing meaning
'Los Simpsons' and 'El Chavo'
exercises
quizzes
self-Assessment tasks
Spanish 401:
giving opinions
prepositions of movements
'Incas and Mayas'
SABER' and 'CONOCER'
possessive pronouns
quiz
actions
myths
past participles
perfect tense
Diminutives and its endings
tongue twisters
life analysis
creating words
quiz
superlatives
media
weather
conditional
predictions
quiz
day to day conversations
exercises
quizzes
self-Assessment tasks
This course has been compiled with material for over 6 months, but feels more like the knowledge you would learn in 50 years!! Each of the five teachers who have worked on this course has more than a decade of experience each. We have all combined our expertise into the videos, lectures, worksheets and quizzes to ensure you get a product that provides you the complete A-Z when it comes to Spanish learning!
If you are new to Spanish, we can guarantee that this course will help you learn the language in the fastest way possible and with better results than any other online course you will ever see!
Is the course online? How will I access it?
Yes, the course is online and contains PDFs as well as video files that cover all the lectures and content you need. It will be delivered to your email as soon as you make the purchase.
How does the money-back guarantee work?
If you personally haven't found value or seen any improvement within 30 days of purchasing this course, just send us an email and we will refund 100% of your money. Hence, you get to try this completely risk-free!
How do I complete the 35 hours?
Since this is a self-paced course, you can start and finish this within a day, a week, a month or several months, as you like. You can also repeat the whole course once done. It will be all based on your schedule and preferences.
Will I get homework?
Yes, the course will provide you resources, tasks and specific homework that you can work on in your free time.
How long is the access?
You will be getting unlimited lifetime access to this course.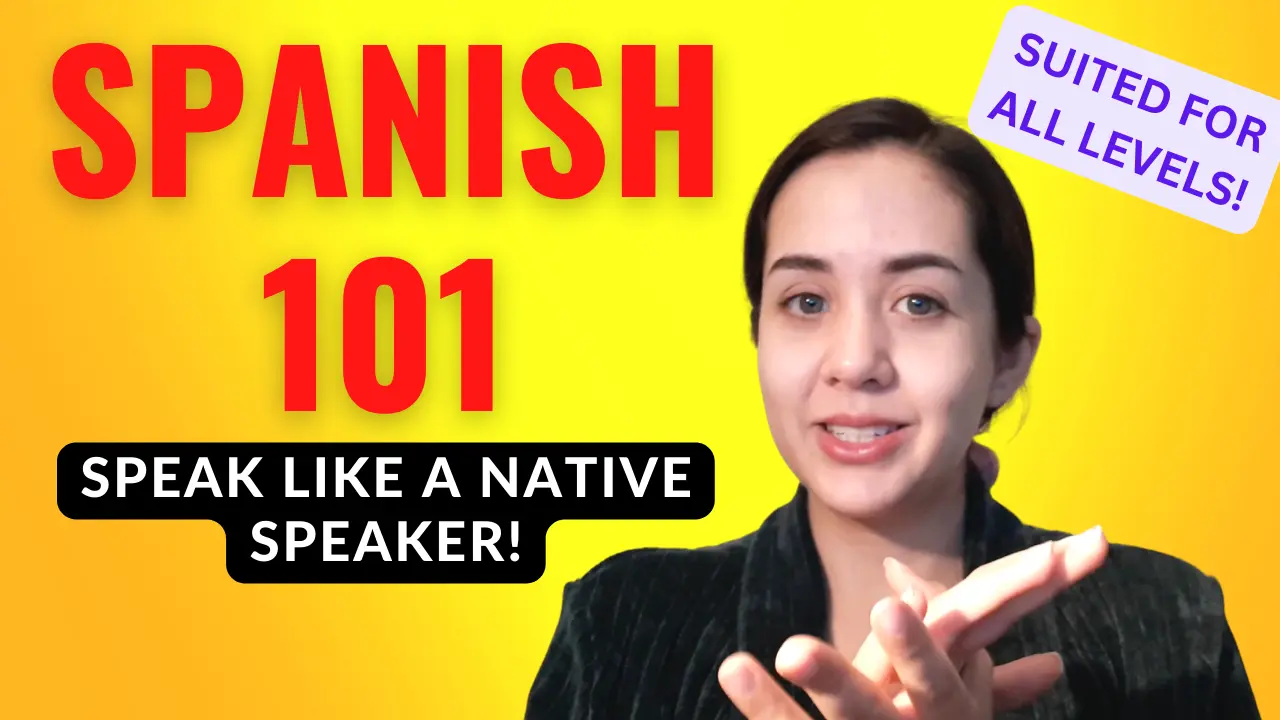 This Course Includes:
35 hours of on-demand videos
50+ downloadable resources (worksheets)
2,000+ Vocabulary & Phrases
Full lifetime access
Access on mobile & TV
Certificate of completion
Resources for continued practice
Love it!
The materials are extremely easy to follow and I am enjoying learning so far. 10 hours down! 🙂
Easily the Best Spanish Course!
Living in the US with all my Spanish friends, I wanted to speak just like them and this course can definitely ensure anyone learning Spanish can achieve just that!
The teacher was great!
The teacher in this course was super polite and very detailed in the way the explanations were done. As a beginner, it was very easy to follow and I must commend the teacher on how she keeps the tone very encouraging as if you were talking live to a real person. I am still learning and have not finished the course but I love what I have seen so far




Subscribe to our Newsletter