Online CELPIP Coaching: Your Gateway to Scoring 10+
At HZad Education, our CELPIP online coaching and lessons are a bridge to your scoring a 10+ in the CELPIP exam. Here's how we ensure your success: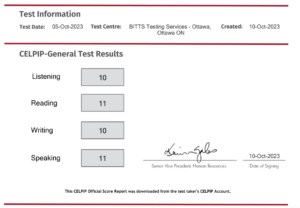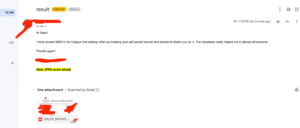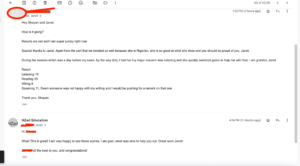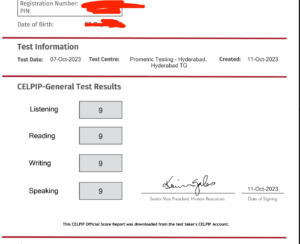 Top-Notch CELPIP Tutors:
Best Teachers in Canada: Our CELPIP tutors are among the most qualified and experienced educators in the country.
Personalized Attention: Each CELPIP teacher is dedicated to understanding and catering to your unique learning style.
Our Winning Formula:
Rigorous Mock Tests: We provide challenging mock tests on all CELPIP modules: reading, listening, writing, and speaking.
Detailed Feedback: Expect comprehensive feedback that pinpoints your strengths and areas for improvement.
Fast-Track Improvement:
Drastic Improvement: Witness a significant enhancement in your abilities within the first few classes.
10+ Score Assurance: We're committed to helping you achieve a score of 10 or above in your CELPIP exam.
Flexible & Affordable Learning:
Affordable Rates: High-quality CELPIP online coaching and lessons at rates that don't break the bank.
Flexible Schedules: We mold our class timings around your schedule, ensuring a seamless learning experience.
Our Commitment to You:
Money-Back Guarantee: We're so confident in our CELPIP tutors and methods that we offer a money-back guarantee on our courses.
One-Time Success: With our training, the need to retake the CELPIP exam is virtually eliminated.
Take the First Step:
Free Assessment Session: Book a completely free, no-obligation assessment session with a live CELPIP tutor.
Real-time Feedback: Find out if you're ready for the exam and receive insights on how to prepare effectively.
___
Why do students always fail CELPIP? This course not only explains that but GUARANTEES your results or your MONEY-BACK! With 100,000 copies sold, check out why this course has internet's best reviews (IMMEDIATE ACCESS AVAILABLE):

https://hzadeducation.com/product/classes-celpip/
___
Why HZad Education?
Highly Qualified Tutors: Our CELPIP teachers are seasoned experts committed to your success.
Unparalleled Support: With HZad Education, you're not just a student; you're part of a community dedicated to excellence.
Next Steps:
Don't miss this opportunity to secure your spot in our CELPIP online coaching and lessons. Join us at HZad Education and turn your dreams of scoring 10+ in CELPIP into reality. Enroll now and take the first step towards achieving your language proficiency goals with confidence and ease! Email us at [email protected] for your free assessment!
Case Study #1: Sukhdeep Kaur
Name: Sukhdeep Kaur
Challenge: Struggling with the Speaking module always scoring 7.
Approach: Tailored speaking exercises and one-on-one sessions with a CELPIP tutor.
Outcome: Sukhdeep scored a 10 in Speaking and an overall 10+ in other modules.
Case Study #2: David's Victory
Name: David Wang
Challenge: Time management issues in the Reading module.
Approach: Customized reading drills and time management strategies from an experienced CELPIP teacher.
Outcome: David achieved a perfect 12 in Reading, contributing to his overall score of 10+.
Case Study #3: Alisha's Breakthrough
Name: Alisha Patel
Challenge: Difficulty in understanding complex Listening module accents.
Approach: Intensive listening practices with varied accents, monitored by a CELPIP tutor.
Outcome: Alisha scored an 11 in Listening and an aggregate of 10+ in her exam.
Case Study #4: Benjamin's Success
Name: Benjamin Shevchenko
Challenge: Lacked confidence in the Writing module.
Approach: Regular writing assignments and templates usage with in-depth feedback from our CELPIP teacher.
Outcome: Benjamin excelled with a score of 10 in Writing.
Case Study #5: Maria's Achievement
Name: Maria Gonzalez
Challenge: Overall performance anxiety and fear of the exam.
Approach: Comprehensive mock tests and psychological coaching by an empathetic CELPIP tutor.
Outcome: Maria not only overcame her anxiety but also scored a commendable 10+ in all modules.
These students' journeys from uncertainty to excellence are a testament to the efficacy of our CELPIP online coaching and lessons. They came to HZad Education with a hope, and they left with a score that opened doors to new opportunities.
Your Story Awaits
Your name could be the next one featured in our hall of success stories. With our highly qualified tutors, flexible schedules, and a money-back guarantee, the score of 10+ isn't just a dream; it's a milestone waiting to be achieved.
Enroll Now
Join HZad Education today, and let's start writing your success story. With our CELPIP tutors by your side, a score of 10+ is not just possible; it's probable. Book your free assessment session now and step into the realm of excellence! Email us at [email protected] for your free assessment!