This CELPIP 15 Hour Course Guarantees You Will Score Over a 9!
Here is what our famous (internet's best-selling)
15-Hour CELPIP Course (Self-Paced) can do for you! 
This is our best offer for online sessions and 
it even comes with materials on all four modules
. Once again, the improvement here IS GUARANTEED! If you feel like this course has not been valuable to you, even after going through the entire thing, just let us know and we will 
refund you all your money. 
We are that confident in this course!
You can finish it in a day or in a week, completely up to you since it is self-paced.
You will get 15 folders, each with:
Proven 10+ (copy/paste) templates for writing and speaking
Sample materials from top students, alongside instructor feedback, for listening, reading, writing, and speaking to better understand how you are being critiqued
Detailed accounts for special punctuation, vocabulary and sentence structures that need to be used in the speaking and writing exams in order to align with the examiner criteria
The use of complex and simple sentences
Simplified strategies to read quicker and answer questions correctly
Secret note-taking strategies for listening
Also, master the art of timing all modules
400+ CELPIP based words (and now 400 more bonus words!)
And so much more!
_____
All the content is effectively organized so you can take the course step-by-step and effectively digest ALL THE EXAM SECRETS YOU NEED JUST BEFORE YOUR TEST DATE.
To register, the amount is just $49 ONLY FOR THE NEXT 72 HOURS. As you know, this course now is $79 and will revert to its original price if you decide to sign up after three days.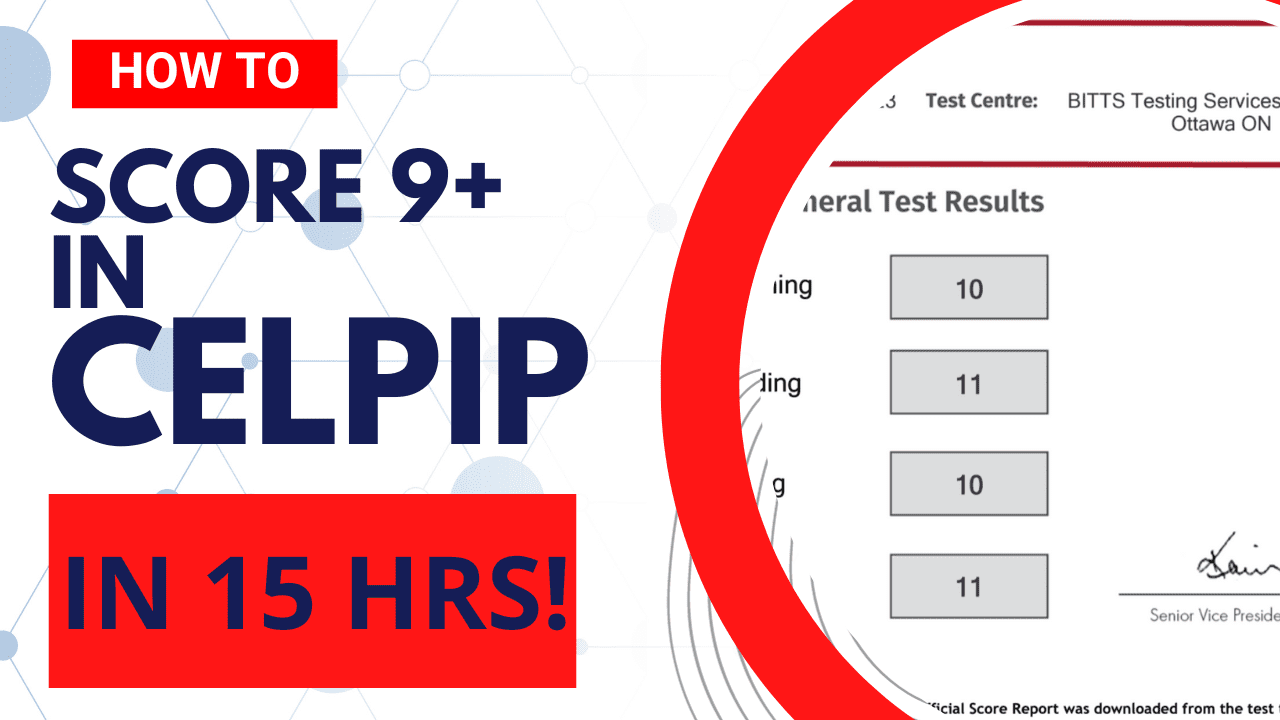 Further course info: https://www.youtube.com/watch?v=8Da_2dIzjHg&t=1s